Happy 2021, everybody! I hope that this year is kind to you, especially any of you who have felt particularly bruised and battered by 2020. That was a hard year, and in many ways, the hard times are not over yet. But there's still something optimistic about a fresh, new January day, don't you think?
I am not a resolution maker, though I do like to embark on new projects at the start of a year. If you are a project starter, too, and you haven't picked your thing to do yet, I have a suggestion for you: why not crochet a Campfire Blanket?
The Campfire Blanket is my brand spankin' new crochet pattern. It inputs a bunch of fiery reds, oranges, and purples, and outputs a cozy granny-hexagon-motif lap-size afghan to throw over your knees, as you hang out next to the fire.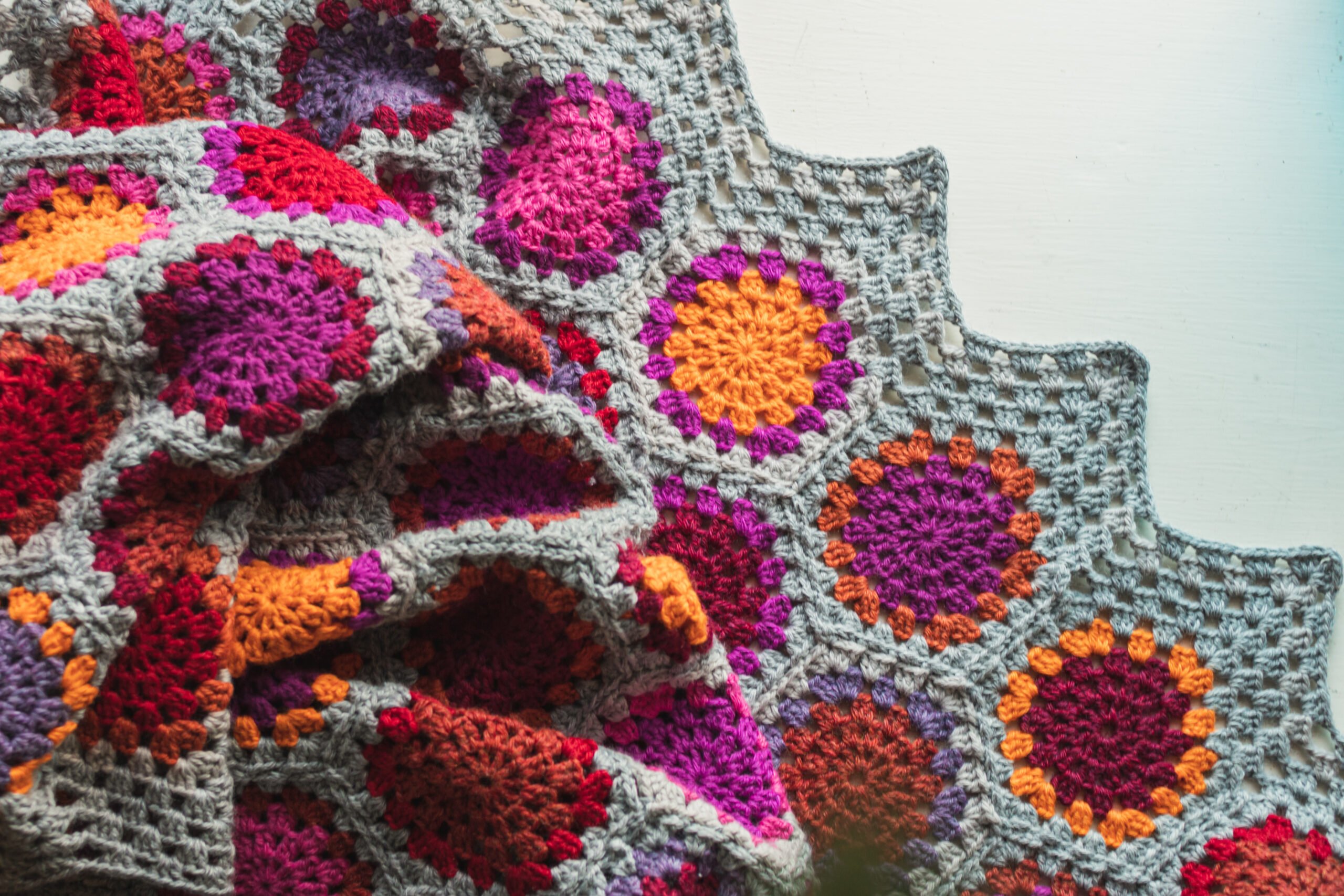 These are not my colors. I'm all about the blues and greens, as you know. But I gotta say, I really, really love how this blanket turned out. It's enough to make a girl rethink her feelings about pink and purple.
This blanket has straight sides, and a ripple top and bottom. It features several shades of each color in order to get a random, scrappy look. The pattern explains in detail how to achieve that look, but you could just ignore it and and choose what colors go where with your gut, if that's how you roll.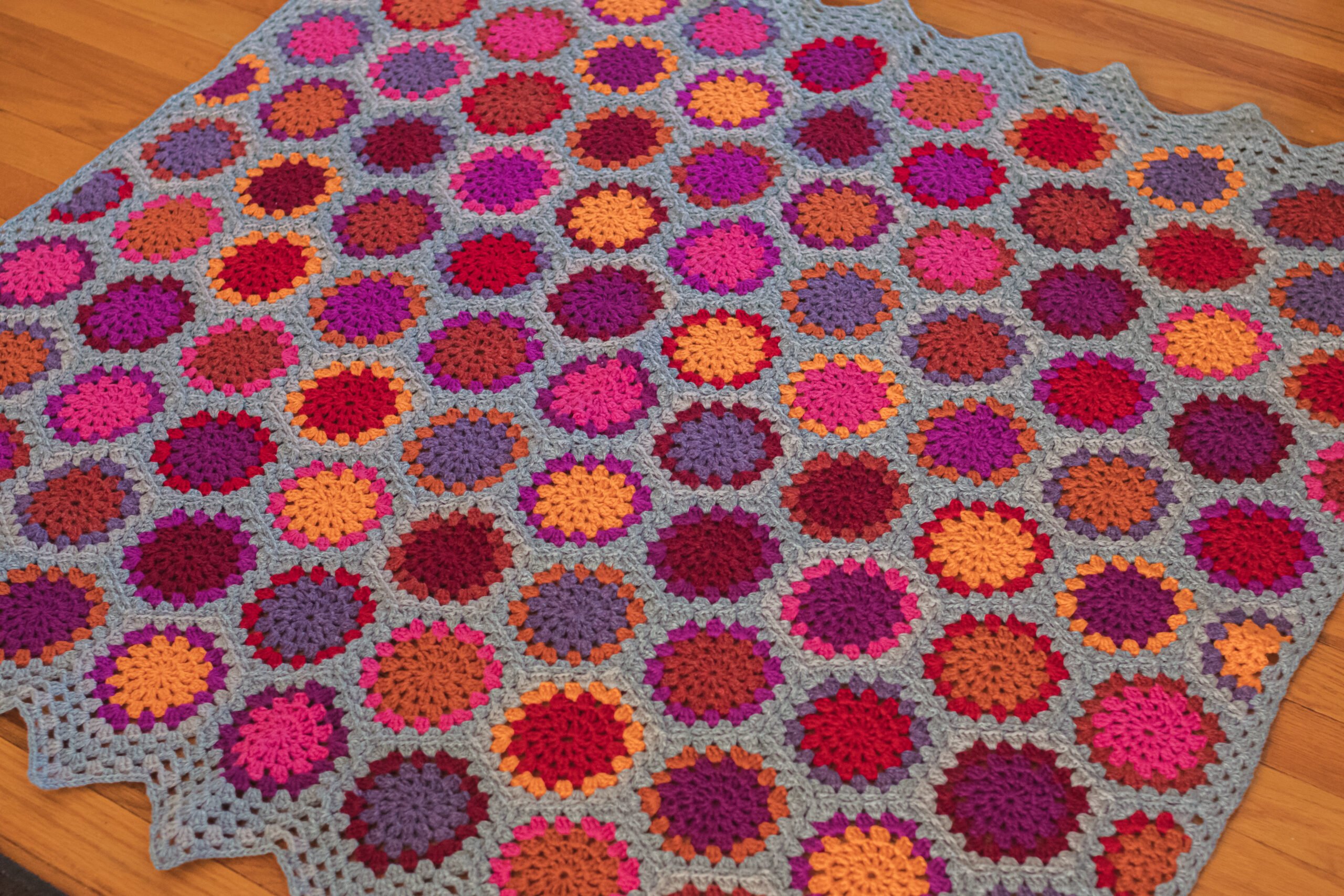 If you've never crocheted a blanket before, let me put your mind at ease. This is essentially a giant collection of double-crochet and chain stitches. If you can do those two things, then this blanket is totally do-able for you.
The pattern is available in two formats: one that focuses on the written pattern, with minimal photos, and one that is fully illustrated with step-by-step images. If you buy the "just the pattern" version, and then later wish you had the photo tutorial, you can use the enclosed coupon to upgrade to the tutorial, minus what you already paid for the pattern.
I'm so excited about this pattern, not only because it makes a really cool blanket, but also because it's the first pattern I have managed to publish in a year and a half! I so wish I could put these things out more frequently. [Insert boring complaint about Day Job killing my will to write for pleasure here.] But since I can't put these things out more frequently, a new pattern is a cause for celebration around here! 🥳
I hope you have a nice cozy January, and if you want to spend some of it hooking up a lovely new blanket, please do! Here is a random selection of blanket patterns I have available, in case you want to browse a bit 😁:
P.S. The Campfire Blanket pattern (along with all of my other patterns and tutorials) is available in print from Magcloud, if you'd prefer to have a professionally-printed 12-page booklet.
P.P.S. Need a hook?